Rooms, Bed and Breakfast.
Perth, WA's best of all three.
River Park Accommodation Bed and Breakfast Perth, WA offers a single room for guests. You'll find yourself in complete comfort with reverse-cycle air-conditioning and a queen-sized bed.
With a private entrance for guests, as well as your own sitting room with television, and bathroom, your accommodation in Perth's CBD keeps getting better. We must mention here our much-loved, long-established rose garden, which can be accessed directly outside your room.
River Park provides the bed AND breakfast!
Perth, WA's River Park Accommodation guests can enjoy a continental-style breakfast daily. Tea and coffee making facilities are also available in the rooms. Guests can make use of the laundry during their stay and we can organise dry-cleaning if required.
Notes for guests of River Park's Perth Bed and Breakfast
If you have allergies to pets, there is a dog in residence. There are no cats or birds.
There is no smoking allowed in the house, but guests are free to smoke in the garden.
No pets are allowed, other than the resident dog.
All guests must be 18 years or over.
Maximum TWO guests per room.
Make yourself at home at River Park Accommodation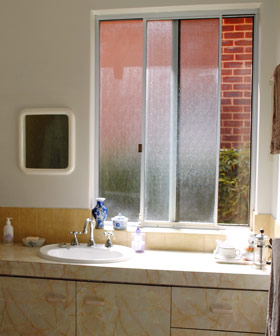 Inclusions

Queen-size bed
Tea and coffee making facilities
Reverse-cycle airconditioning
Private entrance
Private bathroom and sitting room with television
Continental-style breakfast daily

Additional services that incur additional fees